The Birth of an American Sport.  The first mma competition and league in the United States
The first mma competition in United States history was the Pittsburgh, PA based Tough Guy contest held March 20-22nd 1980, at the New Kensington, Holiday Inn.  The event was sanctioned by the World Martial Arts Fighting Association (WMAFA). Prior to the Tough Guy Contest, mixed martial arts contests were sideshows such as the Ali (boxer) vs Inoki (wrestler) debacle or one-off challenges such as Gene LeBell (judo) vs Milo Savage (boxing).  The Tough Guys were the birth of a radical new sport.  Tough Guys were an open, regulated, and commercial MMA League.  Learn more.
Tough Guy Exhibit
Tough Guy Contest Advertisements 1979-1980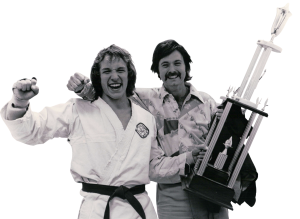 The MMA Concept Planning
The concept was simple. "Anything Goes " The Tough Guys provided a safer alternative to no-holds-barred fighting and created a new "sport"–MMA. All disciplines of martial arts were legal: judo, karate, grappling, wrestling, jiu-jitsu, boxing, etc. but rules and regulations would govern the sport.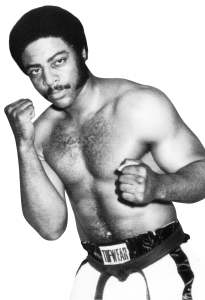 Tough Guy Poster